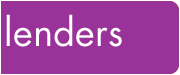 Financial aid is money provided to students to help pay for higher education costs. It can be used toward tuition fees, room and board, books and supplies, transportation, living expenses and other costs associated with going to college. There are two basic types of financial aid:


Merit-based: awarded to students based on their individual achievements, such as grade point average, test scores, activities, special talents, community service, etc.

Need-based: awarded to students and families based on their eligibility and demonstrated need.


For additional information and an understanding of what financial aid is available, please access the options in the Resource tool bar at the left.