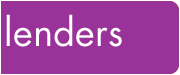 Some scholarships are given to students because of financial need, but many simply award the student's talents such as academics or music. Begin looking for scholarships a year before you need them because many awards have early deadlines.

Try the College Planning scholarship search to look for nationally based awards, and check with your guidance counselor, library and college for other opportunities.

Remember to do your research! If you are thinking about looking for scholarships to assist with your college education, be sure to research the company, group or club offering the scholarship to be sure you do not fall victim to a scholarship scam. If you have questions, contact your guidance counselor or visit the Scholarship Scam Alert Web site.