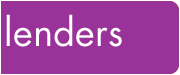 Source: E-mail from Conditional Disability Discharge Unit
Effective Date: Immediately

The Department of Educationís Conditional Disability Discharge Unit (CDDU) often receives assignments accompanied by Total and Permanent Disability Discharge Applications with dates that have been crossed out and changed. The dates on lines 2 and 3 of Section 3 of the application should only be changed if the borrower's physician amends these dates. If you must change the dates entered on either of these lines, you should attach an explanation of the reason for the change, including the full name of the individual who applied the change to the discharge application. It must be clear that the physician intended to amend either the date that the borrower's disabling condition began or the date that the borrower became unable to work and earn money in any capacity. A statement signed by the borrower's physician certifying that the borrower's condition has substantially deteriorated does not adequately explain or document the physician's intention to amend either of these dates.

The CDDU encourages you to follow up with physicians who provide incomplete disability dates. If the physician provides a more precise date, you should record the new date on the discharge application and attach an explanation of the revision, including the full name and of the individual who recorded the new date.