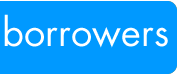 Deferments are periods when payment on the principal of a Stafford Loan is postponed and, except for unsubsidized Stafford Loans, interest subsidy payments are made by the federal government. Once repayment begins, borrowers are entitled to a deferment if they meet the regulatory requirements. Borrowers may download a form from the website, and must provide documentation when submitting the deferment request. Online Forms are available under Repayment Information – Online Forms. Borrowers should continue making payments on the loan until notification of the deferment is received. A borrower's eligibility for a deferment depends on when the loan was made, as well as the individual deferment's requirements. Eligibility for a deferment does not mean you are required to take it. You may choose to continue making payments on your student loan.
PLUS loans may be deferred, but the interest will continue to accrue while the loan is deferred, and will be capitalized at the end of the deferment period. The borrower may choose to pay only interest while the loan is deferred.
Our online calculator can help you estimate the cost of an unsubsidized deferment or forbearance.