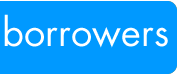 A borrower who is willing but unable to make payments, and who does not qualify for a deferment, may request forbearance from the lender. Forbearance allows payments to stop temporarily or decrease in amount for a specific length of time. The lender may grant forbearance of principal, interest or both. The borrower is always responsible for repayment of accrued interest charges. The borrower can make interest-only payments, or the interest will be capitalized (added on to the principal).
Unlike deferment, forbearance is not an entitlement. It is something the lender may choose to do for the borrower if the borrower is sincere in meeting his/her loan obligation and if the borrower's circumstances indicate forbearance would be helpful. Forbearances are processed for a maximum of twelve months. Forbearance will not eliminate any prior derogatory credit history.
Our online calculator can help you estimate the cost of a forbearance or an unsubsidized deferment.
To apply for forbearance contact Nelnet or use the online Forbearance Form. Your Nelnet representative will advise you on your options and see if you qualify for a deferment instead. If you do not qualify for a deferment, then you must complete the Forbearance Form and forward it to Nelnet. You may also contact us by e-mail.
You must have Adobe Acrobat Reader installed to view and print this form. It's free from the Adobe site, click on the banner below to download it if you do not already have it installed.

When your form is complete, mail or fax it to the address below. You will be notified by mail when processed.
| | |
| --- | --- |
| Return To: | Nelnet |
| | Attn: Enrollment Processing |
| | P.O. Box 82565 |
| | Lincoln, NE 68501-2565 |
| | Fax (402) 458-2298 |