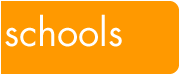 In a brief awards ceremony to be held on June 27, 2003, Robert D. Walker, Director of Financial Aid for Creighton University, will become Nelnet's (National Education Loan Network) first quarterly recipient of the Full Circle Award, a recognition program designed to further enhance the working relationships between Nelnet and schools.
"Bob epitomizes everything good about a Financial Aid professional. He is caring, honest, empathetic, fair, loyal, and very bright. Bob expects the best from everyone who works for him and also demands no less of himself. He expects students to take responsibility for their financial situation but is always there to provide a helping hand if need be," said Kathy McConnell, Vice President of ASAP Union Bank and Trust who nominated Mr. Walker for the Full Circle Award.
Mr. Walker has been at the forefront of financial aid change for 23 years, has served in numerous leadership capacities at the state and regional level, and has actively participated on several national professional committees. He is a current or past member of NeASFAA (Nebraska Association of Student Financial Aid Administrators), RmASFFA (Rocky Mountain Association of Student Financial Aid Administrators), NASFAA (National Association of Student Financial Aid Administrators), avid community volunteer, and recipient of numerous prestigious awards.
"I have always been impressed with the helpfulness, sharing, and camaraderie of the financial aid community. Each of us works within our own school setting and student population to improve productivity of our operations. By providing excellent customer service, we enable students and parents to not worry about financing as much as possible," stated Mr. Walker.
Mr. Walker credits his many mentors that have provided direction and support over the years for helping shape his vision. "It is extremely gratifying to receive the Full Circle Award and to know that what I like to do is well received by others. I would like to thank Leo, Keith, Bob, Skip, Dallas, Claire, Danni, Don, Phil, Jim, Mary Lou, Clark, Dick, Paul, Ron, Mike, and certainly my wife who has been a great bonus from working in the financial aid field."
Nelnet appreciates the opportunity to award Financial Aid Officers on a quarterly basis for their professional excellence in the financial aid field. For additional information or to nominate an officer, write a one paragraph nomination letter, outlining how the nominee demonstrates excellence, and e-mail it to nelnetcommunications@nelnet.net, or mail it to Nelnet, 121 S. 13th St., Suite 201, Lincoln, NE, 68508.